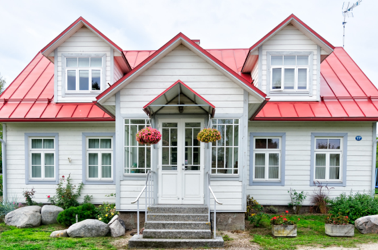 FIRST COMMUNITY MORTGAGE ANNOUNCES HIRING OF CATHY BISHOP AND JEFF TALMAN

RENOVATION LENDING EXPERTS
Murfreesboro, TN
First Community Mortgage (FCM) recently announced a new Renovation Lending Initiative with the hiring of Cathy Bishop as FCM's new Renovation Lending Manager and Jeff Talman as a Renovation Lending Specialist.
The goal of this new team is to create a strong focus and desire to be the renovation lender of choice. FCM is building a division that is scalable and will present a positive customer experience. With the aging housing stock and limited housing inventory in the United States market, FCM's new renovation team is being developed to provide powerful resources that will help future and current homeowners update, renovate, and customize existing homes.
"The current housing market in the United States has made it extremely challenging to purchase a home. With this new initiative, we are very excited to help current and future homeowners obtain or renovate a home that will allow them to experience the full benefits of homeownership," said CEO of First Community Mortgage, Keith Canter.
Cathy Bishop will lead the Renovation Lending Team at FCM, bringing over 9 plus years of renovation lending experience and 25 plus years of mortgage experience. She will be managing renovation loans, while also creating policies, procedures, and underwriting guidelines for the Renovation Lending Platform. In addition, she will serve as a mentor and liaison to the new team and its customers.
"Cathy brings knowledge about Renovation Lending that we could have only hoped to have. She has experience managing this process from beginning to end," said Canter. "We are excited about the knowledge, leadership, and success she brings to the team."
In addition to the hiring of Bishop, Jeff Talman will serve as the primary Loan Originator working on renovation loans as a Renovation Lending Specialist. Talman brings 16 years of renovation lending and mortgage experience, primarily working in urban neighborhoods, which will further FCM's commitment to working in underserved and multicultural communities. He will originate all renovation loans and serve as a partner to the Renovation Lending Team to create and deliver training on the benefits of renovation lending.
"Jeff has a passion for renovation that we haven't seen before. Adding him to the team was just another piece of the puzzle to create a strong team of individuals, focused on serving those in our community and bringing awareness to renovation lending," said Brandon Sandefur, Executive Vice President. "Jeff will be able to mentor the team, while really focusing on our customers and educating them on the benefits of a renovation loan."
First Community Mortgage is excited about the opportunities to engage with future and current homeowners and to become the renovation lender of choice.
About First Community Mortgage
Founded in 2002, First Community Mortgage is a wholly owned subsidiary of First Community Bank of Tennessee. They are headquartered in Murfreesboro, TN with additional operation centers in Louisville, Columbus, and Kansas City. Support is given by retail branches alongside wholesale and correspondent relationships throughout the eastern half of the United States. First Community Mortgage is a FNMA, FHLMC, and GNMA seller/servicer and offers mortgage solutions to consumers and financial institutions. With mortgage volume of $2.1 billion in 2016, First Community Mortgage was ranked the #1 lender for new construction homes for the past six years as published by Metrostudy and #8 for 2015 in the Nashville Business Journal's Book of Lists. First Community Mortgage was the recipient of the Mortgage Bankers Association's prestigious 2017 Residential Diversity and Inclusion Leadership Award for Market Outreach Strategies.
For more information about First Community Mortgage and its services, visit www.humanmortgage.com.