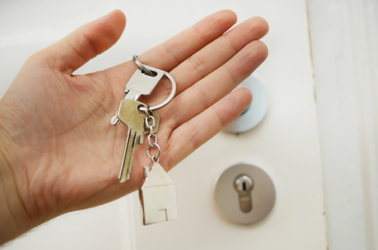 First Choice Program is the First Partnership Under the Tennessee Down Payment Partnership.
NASHVILLE, Tenn. (July 31, 2018)—Affordable Housing Resources, Inc. (AHR), in partnership with First Community Mortgage, announces the launch of the First Choice Program. First Community Bank, the parent bank of First Community Mortgage, invested $1 million to fund first-time homebuyers with down payments toward their home purchases, which is expected to help an estimated 60 families through the remainder of 2018. The First Choice Program is the first partnership developed with AHR's Tennessee Down Payment Partnership.
The Tennessee Down Payment Partnership was developed by AHR in light of the record-breaking success from the NeighborWorks America NeighborhoodLIFT Program announced in 2017. During this previous initiative, down payment assistance was distributed faster in Nashville than any of the other 55 cities across the country with NeighborhoodLIFT Programs­––attesting to the growing need for down payment to purchase affordable housing in Nashville.
"When we originally partnered with the NeighborhoodLIFT, we were astonished at how quickly the funds were distributed. It validated the pressing need among Nashville residents for affordable housing assistance and solutions," said Eddie Latimer, CEO of Affordable Housing Resources, Inc. "For this new down payment program, we are partnering with banks and are grateful to First Community Bank for contributing the first $1 million to help people make the biggest purchase of their life."
The First Choice Program will provide first-time homebuyers with up to $10,000 toward their down payments. The funds will be treated as a due-on-sale loan, which will be repaid when the home resells. The repaid down payment will then be available for another low income first time homebuyer. Borrowers' annual income in combination with household size must be at or below the income limits set by the U.S. Department of Housing and Urban Development (HUD).
"This new partnership with AHR aligns perfectly with FCM's priorities around serving our community," said First Community Mortgage (FCM) CEO, Keith Canter. "The current housing market in the Nashville area has made purchasing a home extremely challenging for many potential homeowners. We're optimistic this new program will be able to help deserving families overcome the affordability crisis and realize the unique benefits of homeownership."
"Being able to invest in such an incredible opportunity alongside First Community Mortgage is something we are so grateful to be a part of," said First Community Bank CEO, Scott Cocanougher. "We are excited to see families in our local communities achieve homeownership because of this new program."
The need for affordable housing options in Nashville was echoed this past fall when AHR held a community-wide drawing for exclusive rights to purchase two, brand-new homes in Nashville's urban core. After the six-week campaign, AHR received 575 entries from hopeful homebuyers desiring to buy an affordable home in Nashville.
For more information about the First Choice Program and the Tennessee Down Payment Partnership, visit ahrhousing.org or call (615) 251-0025.