FCM Cares
Empowering kindness to our communities through acts of service and charity.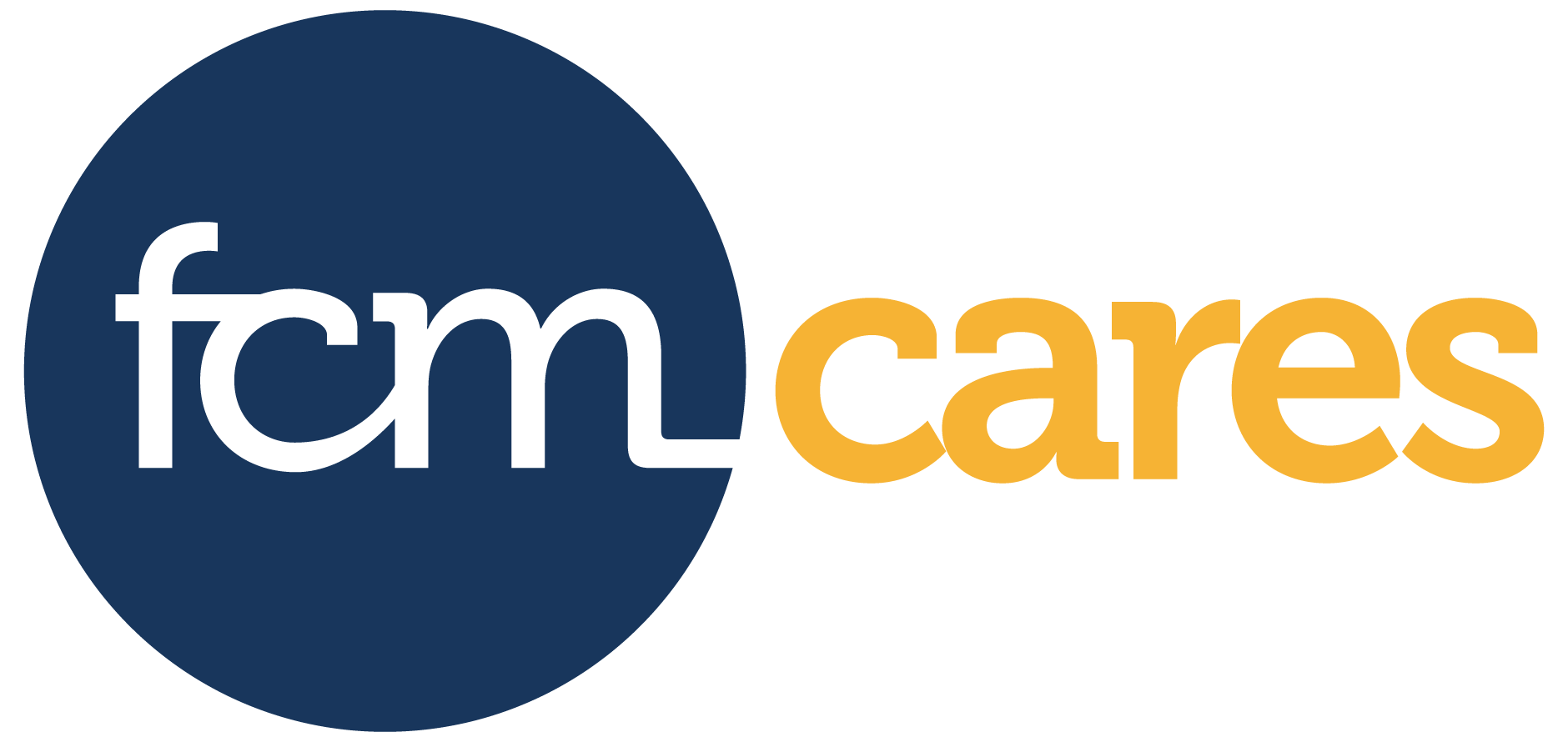 About FCM Cares
FCM Cares: Empowering kindness to our communities through acts of service and charity.

Our employee-directed foundation focuses on serving four pillars in our community: Education, Housing, Women and Children, and Veterans.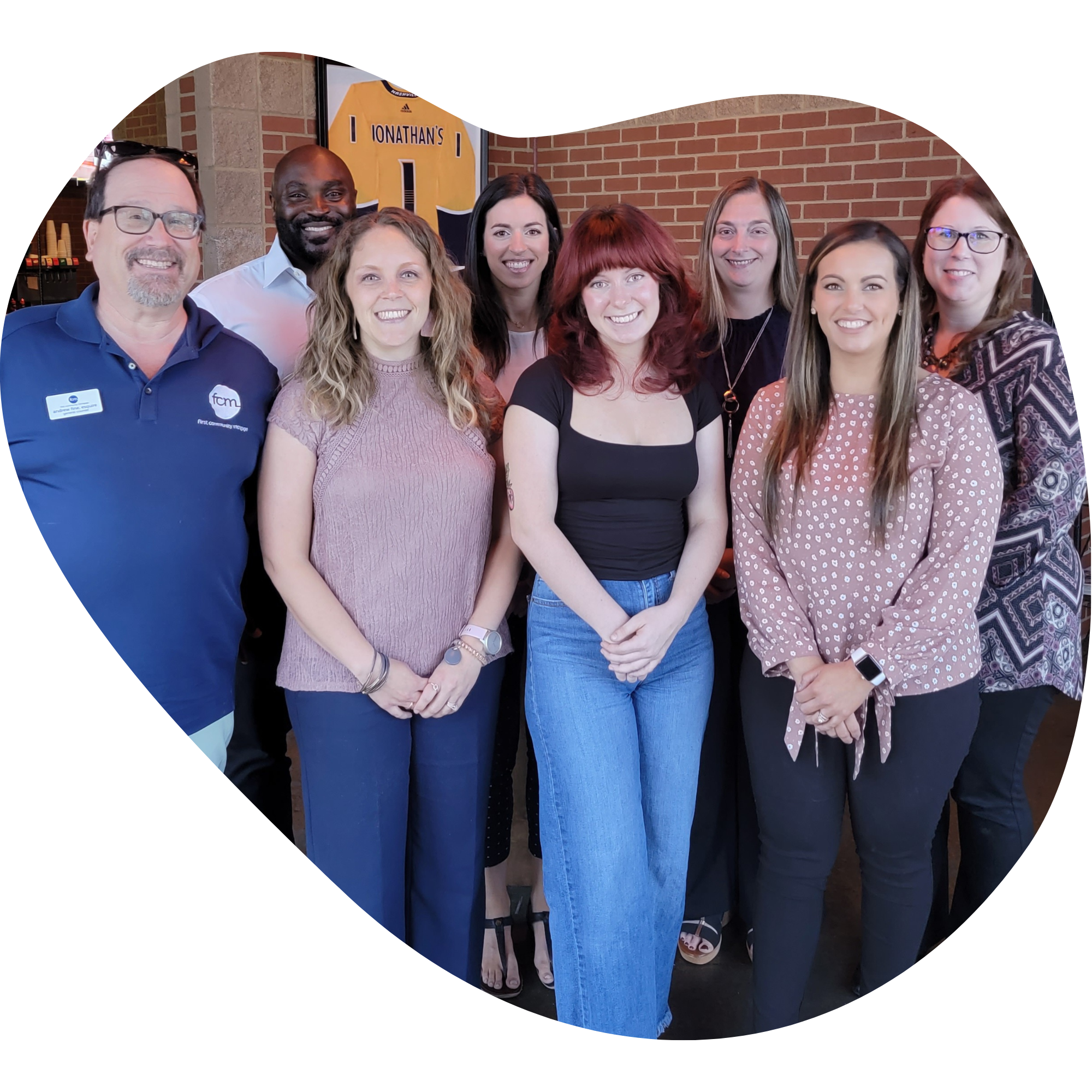 Education
Under our education pillar we provide scholarships to students to add to their success in furthering their education. Each year we give out the Andrew C. Rambo Memorial Scholarship to a Middle Tennessee State University student pursuing a Master's in Business Administration through the Flex MBA program, lasting one year. We give several scholarships to the Tennessee College of Applied Technology under the J.C. Gordon Scholarship for students pursuing Machine Tool Technology.

We also support other education initiatives. Some examples of support in the past are donating to the school system in which our employees volunteer, giving donations to Hope Station to provide educational tools to working mothers, donating to MTSU's Raider Closet to provide a free interview outfit for students, supporting the local Spelling Bee by Read to Succeed, and so much more.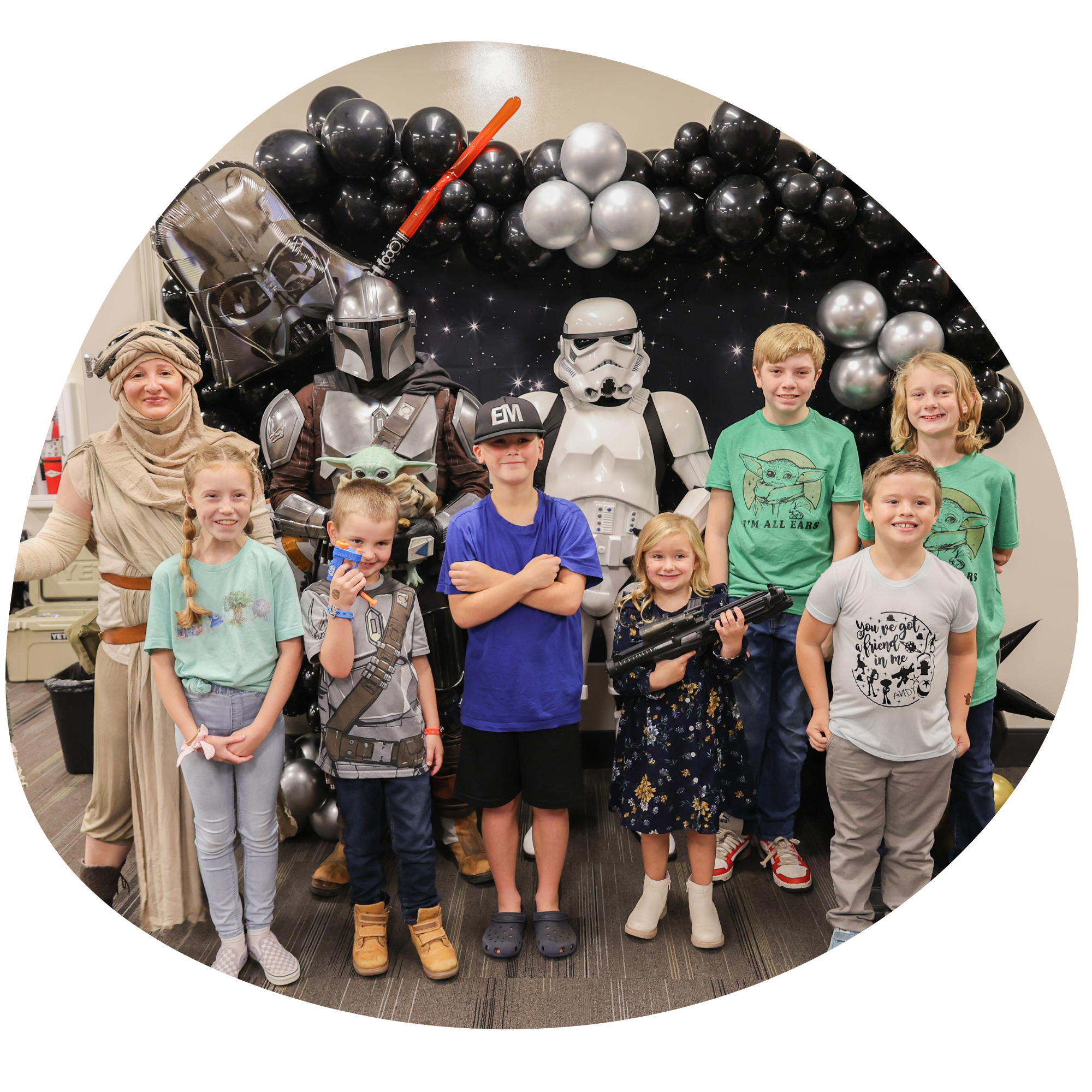 Women & Children
We participate in several activities that fall under our Women and Children pillar. These prove to have a huge impact on our local communities. In the past, we have had coat drives to help elementary school children, donations to Rescue 1 Global to fight human trafficking, several activities with the Boys and Girls Club including sponsorship for their biggest event of the year, Stake and Burger, and a back to school event which gathered gift cards for children to get new clothes for the school year. We have also donated thermal tote bags to Reading Hospital for mothers in the NICU, sponsored food at the Young Life Golf Classic, and matched donations gathered from a lemonade stand to support the Isaiah 117 house.

Make a Wish is also a huge success each year. In 2022 we were thrilled for the opportunity to grant David's wish of going to Disney and even gave him a pre-Disney Trip celebration that was Star Wars themed. As we traveled to the galaxy far, far away, David had a blast at his first-ever party hanging out with Darth Vader, Rey, and kids his own age.
Housing
Each year we hold a fundraiser for Habitat for Humanity in Rutherford County. We held a brunch with guest speakers talking about health, wellness, and financial fitness as well as a comedy night with a comedian that did it all – ventriloquism, piano, and stand up giving us too many laughs to count.

Other initiatives under our Housing pillar include Hammer Down for Habitat – a scenic ride through 95 miles of countryside followed by a competitive game of poker, Party In The House – a fundraiser for New Life Furniture Bank that provides home furnishings to people getting off the streets and into their new homes, and several volunteer opportunities to assist with Habitat Builds.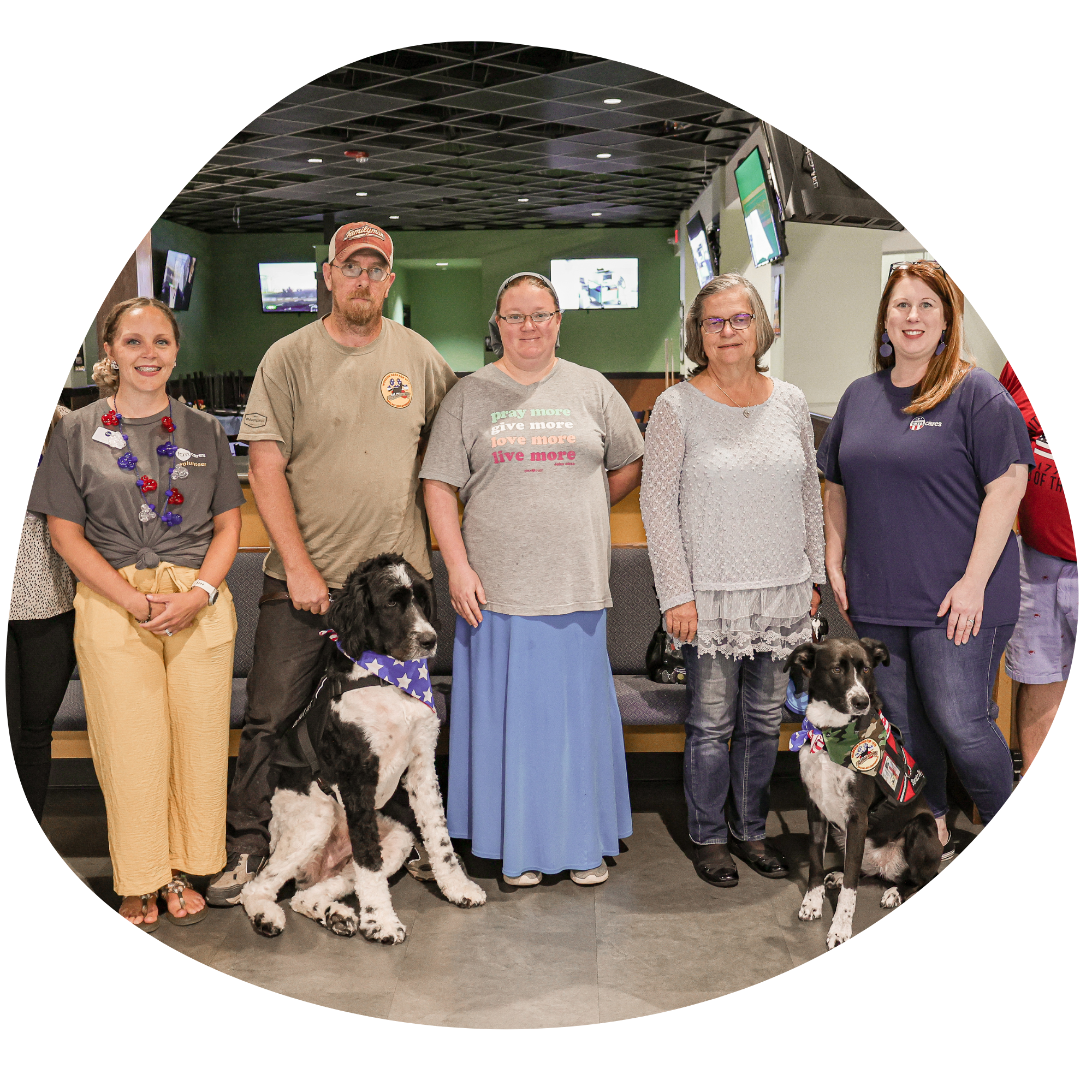 Veterans
We host an annual fundraiser near Armed Forces Day at a local bowling alley to support a different Veteran nonprofit each year. In the past, we have raised funds for Operation Stand Down Tennessee which assists Veterans with transitioning to civilian life, job placement, and more. In 2022 we raised funds for Working Dogs for Vets to support them in rescuing a dog from a shelter and turning them into a service companion for Veterans in need.

We don't stop there! We have also helped raise funds for a service dog in need of surgery, a 9/11 Feed the Veterans Event, and HicksStrong. Our HicksStrong opportunity was gathering funds to provide 24 confidential therapy sessions to Veterans and active service members in need. HicksStrong was founded by a family who lost their son to PTSD and now they live each day to provide tools to help Veterans in any way they can.
By donating to FCM Cares, you are supporting the vital work we do in communities around the nation, providing crucial support to those in need under our four pillars: Education, Women & Children, Housing, and Veterans. Your contribution helps to provide educational support for extended learning opportunities, resources for women and children facing undue circumstances, support for the construction of homes, furnishing homes and fair housing, support for Veterans' wellness, transition to civilian life, and aid for military families in need. With your donation, we can continue to make a meaningful and long-lasting impact on the lives of those we serve.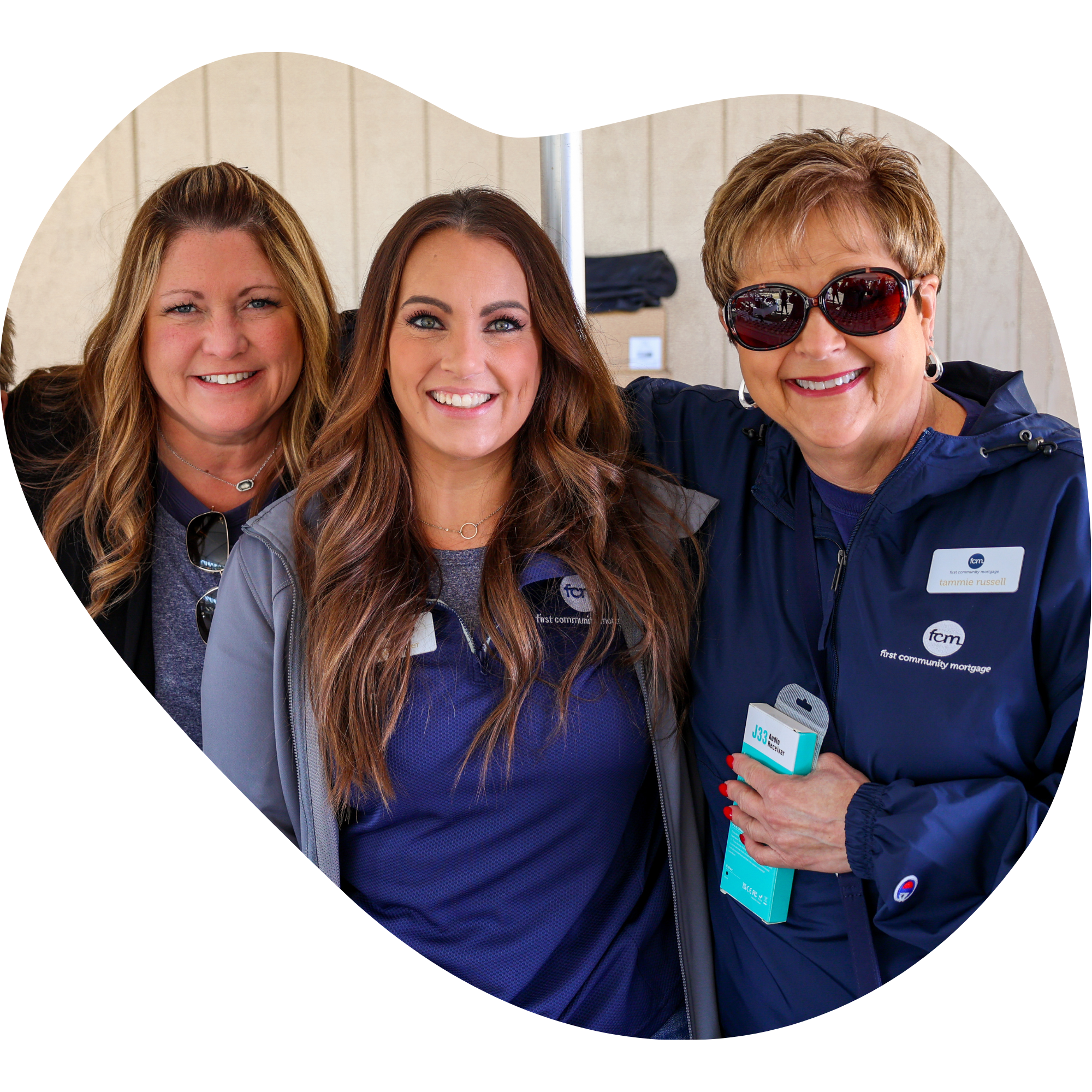 FCM Cares in Action!
We keep all photos from our fundraising events on SmugMug.
Click the link below to see photos from our past events!