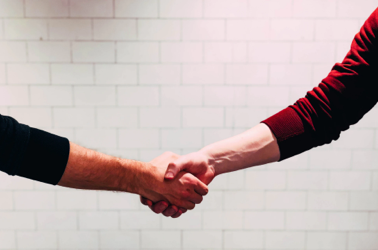 MURFREESBORO, TN (JUNE 2019) – First Community Mortgage (FCM) is pleased to announce that Samantha Meyer, Chief Risk Officer has been elected to its Board of Directors, effective April 23, 2019.
With 16 years of mortgage industry experience and 14 years at FCM, Meyer has worked in or managed almost every operational department at FCM. She has seen FCM grow from approximately 25 employees to nearly 250. She has played a key leadership role in this growth process.
"I am thrilled to have Samantha on the board; she has the experience, leadership qualities, and forward thinking we need to continue FCM on the path of helping families find homes, and doing it for the right reasons," said FCM CEO, Keith Canter. "Not only is she part of FCM's Board of Directors, but she has been a member of FCM's Executive Team for 6 years, and she has been serving on our nonprofit organization, FCM Cares, Board of Directors as Vice President since its creation and will prove a tremendous asset as we continue to strengthen our presence in all the communities we serve."
Meyer currently oversees FCM's Compliance, Quality Control, and Fraud & Risk Departments, as well as Legal, Regulatory Policy and Audit. She is a member of the Executive Management team. She began her career at FCM in 2005 as a retail loan processor, then closer and later becoming an underwriter. She then developed the company's original Loan Origination System, and started the Quality Control and Compliance departments. She has also managed FCM's closing, post-closing and shipping functions.
She attended both the University of Minnesota and Emmaus Bible College. She is married with two young children ages 12 and 7 years old. She has been published in The M Report – Women in Housing Magazine, has been a panelist at local and national banking and regulatory compliance conferences, and has been a panelist with The Mortgage Collaborative women's group. Samantha has a passion for mentoring young women and helping them find their voice while growing professionally.
"The board is extremely pleased to have Samantha join the team," said Canter. "We know she will serve the employees, shareholders, company, and community, with meaning and skill only Samantha can offer."
---
About First Community Mortgage
Founded in 2002, First Community Mortgage is a wholly owned subsidiary of First Community Bank of Tennessee. They are headquartered in Murfreesboro, TN with additional operation centers in Louisville, Columbus, and Kansas City. Support is given by retail branches alongside wholesale and correspondent relationships throughout the United States. First Community Mortgage is a FNMA, FHLMC, and GNMA seller/servicer and offers mortgage solutions to consumers and financial institutions. With mortgage volume of $2.1 billion in 2016, First Community Mortgage was ranked the #1 lender for new construction homes for the past eight years as published by Metrostudy and #5 for 2017 in the Nashville Business Journal's Book of Lists. First Community Mortgage was the recipient of the Mortgage Bankers Association's prestigious 2017 Residential Diversity and Inclusion Leadership Award for Market Outreach Strategies.